Guys and gals and nonbinary pals, I have an announcement.
It's no mystery, the title alone should tell you. I got into grad achool and will soon set about struggling for my Master's degree.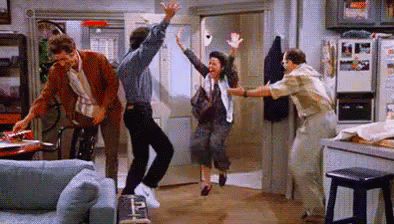 What does that mean for this blog?
Not a damn thing since I'm already on hiatus. But some of you guys – you know who you are – do see me around in their comment sections regularly so if I vanish abruplty within the next few weeks, do not be alarmed. I am (probably) not dead, just busy and figuring shit out.
God, I hope I get good roommates.